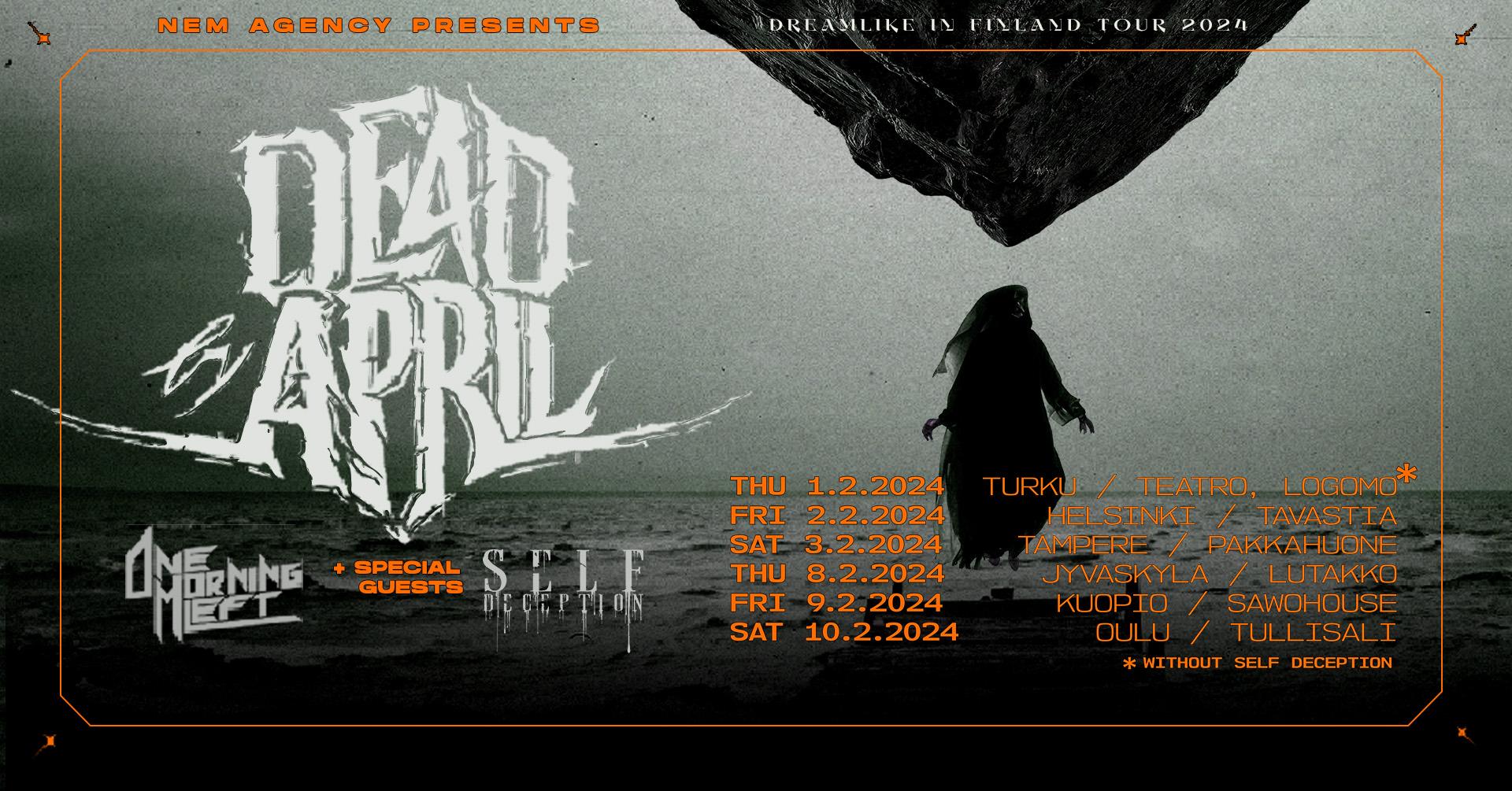 Dead By April arrives to Finland in February 2024 with a new album!
02/10/2023
The popular metalcore band Dead by April is getting ready to release their highly anticipated new album and will arrive to Finland in February 2024 on an album release tour!
DBA promises some new songs of the upcoming album in a form of an EP release at the end of October and the album info will soon follow.
Bands comment of the upcoming tour and album:
"This album takes Dead by april one step further into the Dead by April world. We always try to update the sound of DBA and keep it fresh.
And since Finland always has been very good to us and it feels like a second home away from home we are very excited to be able to play you some new songs on the tour!"
Mark the dates!
Tickets will come to sale on Wednesday 4.10. at 9am.
Thu 1.2.2024 Turku / Logomo*
Fri 2.2.2024 Helsinki / Tavastia
Sat 3.2.2024 Tampere / Pakkahuone
Thu 8.2.2024 Jyväskylä / Lutakko  // S/K-18
Fri 9.2.2024 Kuopio / Sawohouse
Sat 10.2.2024 Oulu / Tullisali
*without Self Deception