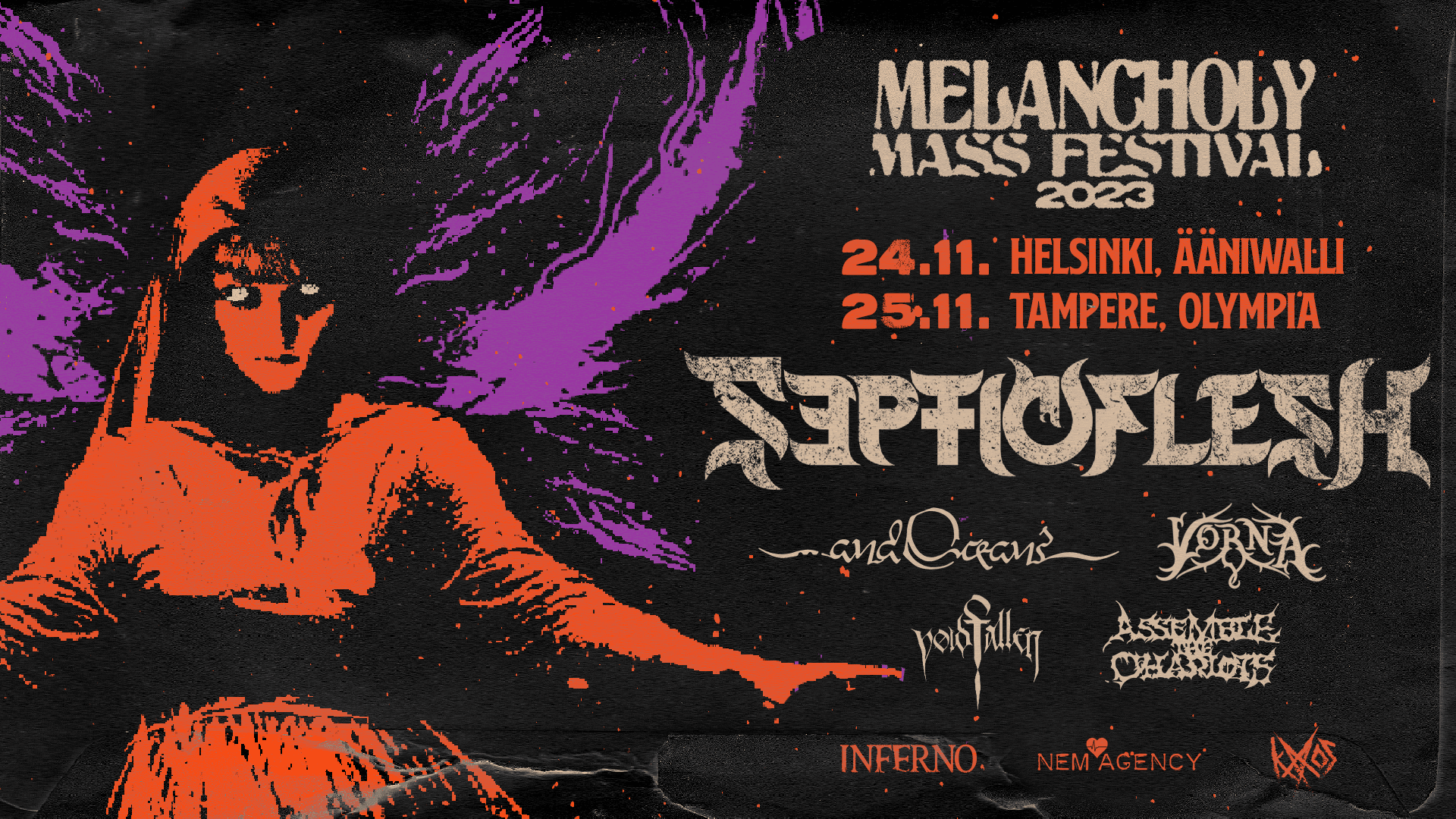 Melancholy Mass Festival returns to Helsinki and Tampere!
30/05/2023
Melancholy Mass Festival was organized for the first time last September in Tampere and Helsinki and will now return to the same venues this November.
This year the headliner for the festival will be none other than the symphonic (and melancholic) masters of death metal – Septicflesh. Septicflesh released a new album last year and is finally arriving to Finland for intimate and atmospheric headline club shows. This Greek band has always captured the essence of melancholy fitting perfectly to the line up of Melancholy Mass Festival.
The other acts support the melancholic theme as well when the pioneers of Finnish symphonic black metal ..And Oceans and the melancholic metallers VORNA join the line up with their new albums alongside the symphonic deathcore quintet Assemble The Chariots and the melodic death metal group Voidfallen.
Melancholy Mass Festival 2023
pe 24.11. Helsinki, Ääniwalli
la 25.11. Tampere, Olympia

Septicflesh (GRC)
..And Oceans
VORNA
Assemble The Chariots
Voidfallen
Tickets are available from TIKETTI
HELSINKI: https://www.tiketti.fi/tapahtuma/91284