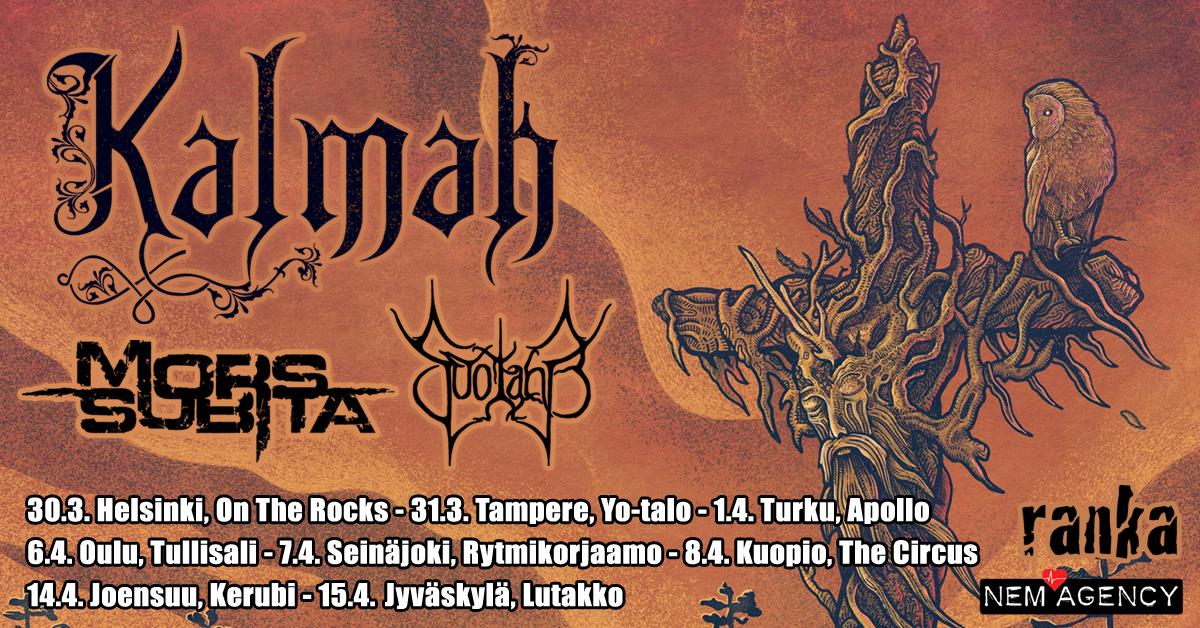 Melodic death metal coldness takes over Finland!
01/02/2023
Kalmah, Mors Subita and Suotana will tour Finland for a total of 8 shows this spring.
This tour is special as both Kalmah and Mors Subita will be playing songs from their upcoming albums in advance and Suotana is celebrating their new album that will be released on March 17th.
Tickets will come on sale this Friday at 9.00
Kalmah + Mors Subita + Suoatana
30.3. Helsinki, On the Rocks
31.3. Tampere, Yo-talo
1.4. Turku, Apollo
6.4. Oulu, Tullisali
7.4. Seinäjoki, Rytmikorjaamo
8.4. Kuopio, The Circus
14.4. Joensuu, Kerubi
15.4. Jyväskylä, Lutakko