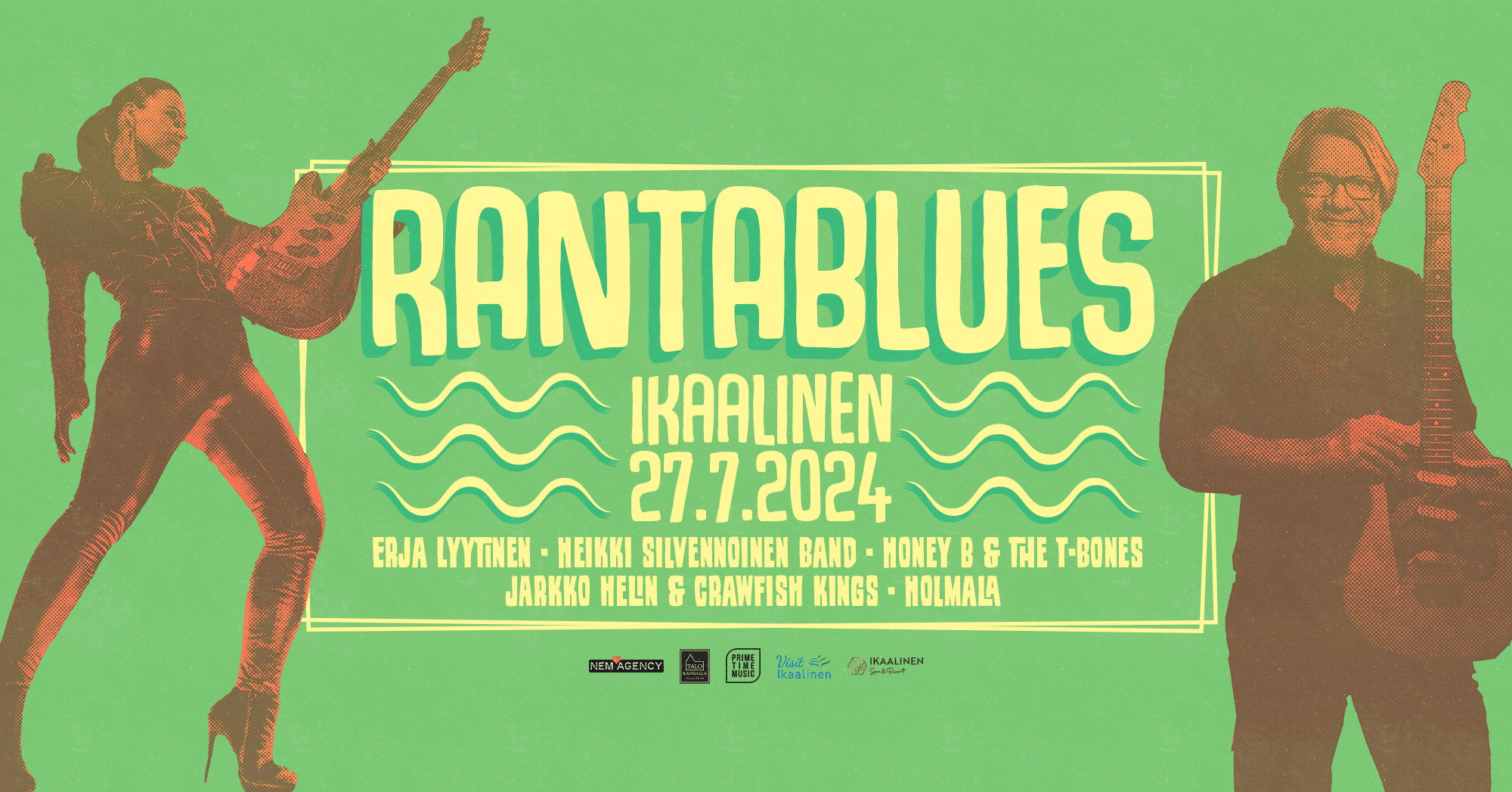 RantaBlues festival arrives to Ikaalinen in 2024
05/10/2023
Ikaalinen will get their own blues festival as we are happy to announce the first ever RantaBlues!
RantaBlues will be taking place Satruday 27th of July 2024 at Talo Rannalla, address Wegeliuksenkatu 5, 39500 Ikaalinen.
The stage will welcome Erja Lyytinen, Heikki Silvennoinen Band, Honey B & The T-Bones, Jarkko Helin & Crawfish Kings and Holmala.
Tickets from 45,50€ (Lippu.fi) / 55€ at the gates
Tickets are on sale now!
Ticket shop:
https://www.lippu.fi/artist/rantablues/