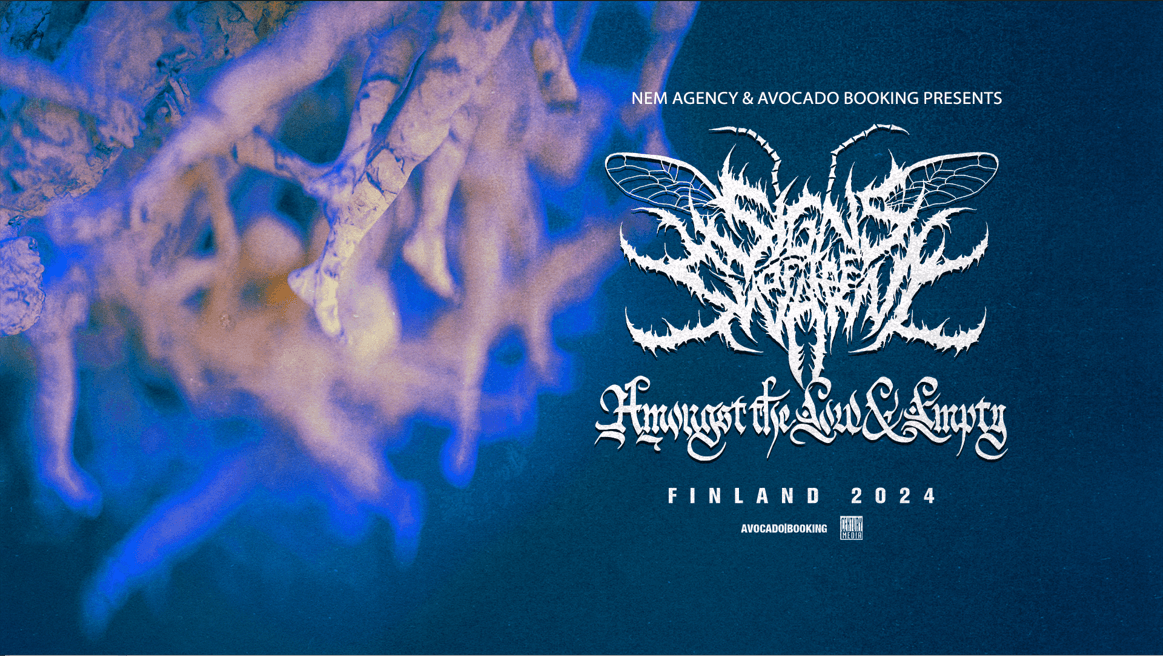 Signs of the Swarm (USA) will arrive to Finland in 2024
16/11/2023
American deathcore-beast Signs of the Swarm is arriving to Finland for the first time ever.
The band will play two shows in April – Helsinki and Tampere. Helsinki show on the 2nd of April will be joined by Assemble the Chariots and Kneel Before The Death and Tampere show the following day by Assemble the Chariots.
Tickets will drop on sale tomorrow!
Tue 2.4.2024 Helsinki, On the Rocks (+ Assemble the Chariots, Kneel Before The Death)
Tickets from 26,50€ Tiketti / 30€ door
Wed 3.4.2024, Tampere, Yo-talo (+ Assemble the Chariots)
Tickets from 24,50€ Lippu.fi / 25€ ovi